BluesMagazine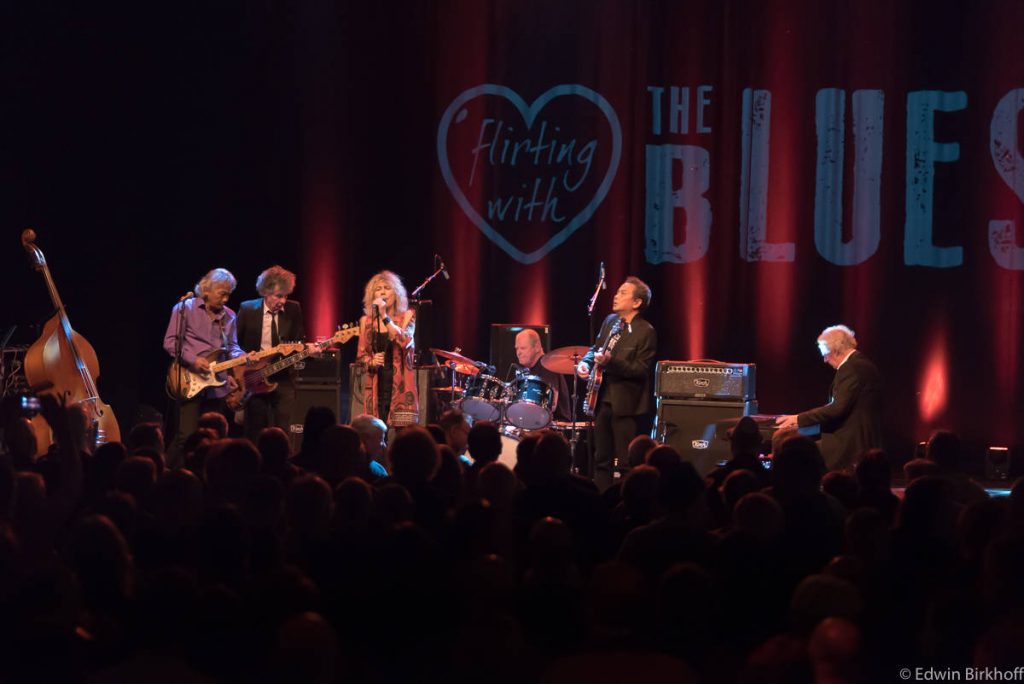 Flirting With The Blues
Flint, Amersfoort
3 december 2016
Line Up: Rootbag, Barrelhouse, Gráinne Duffy, The Delgado Brothers, Sean Webster Band en Julian Sas Band.
'It's a good day for the blues', met die gedachte tuf ik op een zonnige zaterdagmiddag 3 december vanuit het oosten van het land, naar het centrum van Amersfoort. Daar vind voor de tweede maal het indoor Flirting With The Blues festival plaats. Theater Flint is, net als vorig jaar, omgetoverd tot een gezellig bluesplein waar, naast twee podia, verschillende stands staan met een divers aanbod aan cd's, platen, t-shirts, minigitaren etc.
Het muzikale aanbod is er een waar je alleen maar erg blij van kan worden: een flinke portie goede Nederlandse én buitenlandse blues. De organisatie, onder de bezielende leiding van Hans van Horck en Bart DeLange, heeft een aantal toppers op bluesgebied weten vast weten te leggen. Er staat ons ook een heuse primeur te wachten: het eerste Nederlandse optreden van The Delgado Brothers, winnaars van de International Blues Challenge Memphis 2016. Dit schept best hoge verwachtingen en we zullen zien of die waargemaakt kunnen worden.
The Blues Alone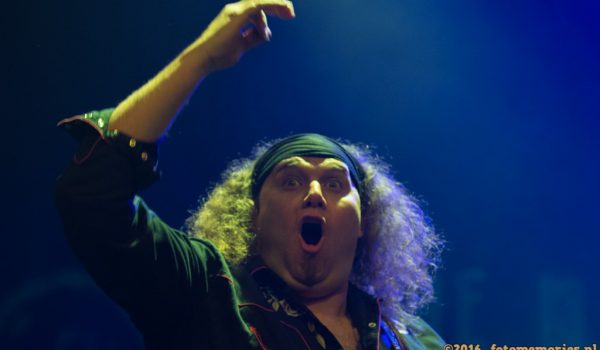 De tweede editie van het Flirting With The Blues vond plaats op 3 december 2016 in de Flint van Amersfoort. Een verslag van Ton Kok met foto's van Ton Dontje.
Afgelopen zaterdag stond de AFAS zaal van Theater De Flint voor de tweede keer in het teken van Flirting With The Blues. Na een eerste editie met wat schoonheidsfoutjes waren er wat aanpassingen doorgevoerd. Zo stonden er dit jaar uitsluitend elektrisch versterkte bands op het podium in de foyer. Dit in tegenstelling tot de (semi-)akoestische acts van vorig jaar, die totaal ondergesneeuwd werden door het vele en luidruuchtige gepraat. Het gepraat was er nog steeds, maar ja, dat is een foyer een beetje eigen natuurlijk.
Over de publieke belangstelling had de organisatie niets te klagen. Naar schatting wisten twee keer zoveel bezoekers als vorig jaar de weg naar het theater te vinden. Dit zorgde er wel voor dat het voor het kleine podium bij tijd en wijle wel erg druk was, maar dat is de tol van het succes, zullen we maar zeggen. De catering was weer dik in orde voor een snelle hap, maar er kon ook van een wat uitgebreide maaltijd genoten worden. Tegen het eind van de avond waren de taps volledig leeg, maar bier uit een flesje smaakte ook uitstekend.
Hi! society
Blues in het Amersfoortse theater Flint. De Grainne Duffie Band en de Sean Webster Band staan centraal in dit 1e deel van de impressie. De muzikanten vertellen waar hun passie vandaan komt.
Het 2e deel en laatste deel van het spraakmakende bluesfestival in het Amersfoortse Flinttheater. In dit deel o.a. de theaterdirecteur die vertelt wat de ambities zijn en de Delgado Brothers maken hun Europees debuut.
Amersfoort Gezien / Vathorst TV
Zaterdag 3 december vond de tweede editie van Flirting with the blues plaats. 'Flirting with the Blues' is een vernieuwend indoor blues festival in Nederland, met aansprekende artiesten en verrassende combinaties. Er waren o.a. optredens van Rootbag, Barrelhouse, Gráinne Duffy, The Delgado Brothers, Julian Sas.
The Delgado Brothers Flint 2016

Foto's © Peter Putters
Alle foto's van Peter Putters staan hier op Flickr
Flickr API error:
Invalid API Key (Key has invalid format)